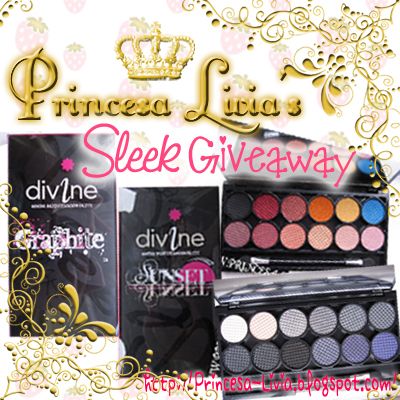 Read the rest from Princess Livia for more info

Hi everyone! I can't believe I have 250 followers already! I'm so excited that there are so many of you reading my posts. You make my blogging worthwhile.

So as a big thank you to you all, I'm hosting this giveaway. I've blogged about Sleek eyeshadows palettes in the past and I love them!! For those who aren't familiar with these, Sleek is a UK brand and it is most known for its vibrant and amazingly soft velvety mineral eyeshadows! (To my knowledge) Sleek is not available elsewhere apart from the UK and other internet sites, so I'm giving you all this opportunity to try out these amazing eyeshadows!